Now that you have an understanding of the user roles in Zendesk, let's add an agent to your Zendesk. To do this, you'll need to use an email address that hasn't already been used in your Zendesk. In other words, you can't use the email address you used to create your Zendesk account.
This video shows you how to add an agent to your Zendesk: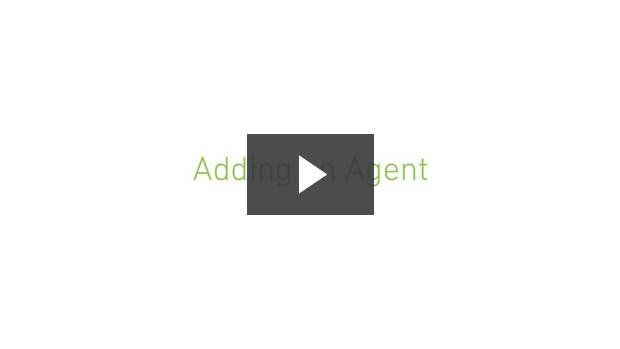 TRY IT YOURSELF
In your Zendesk, position your mouse over the Add tab in the top toolbar, then click on User.

Enter the name and email address of your new agent.
Click the User Role drop-down list and select Agent, then click Save.

This new user's profile is displayed. Here you can add your new agent to other groups, define their access to tickets and other parts of your Zendesk, and add any other user profile information that you'd like.

Click the Groups field and you'll be prompted to add the agent to another group. Select the Advanced support group you created earlier.
Now set the agent's access permissions. Click the Access field and select Tickets in agent's org.
Now to complete that access restriction, add the agent to the Customers organization. Do that by clicking the Org. field and selecting Customers.
That's it, you're done. Zendesk automatically saves the changes you make to a user's profile. You've just added an agent, added them to a group, and restricted their access to only tickets within the Customers organization.