Zendesk doesn't contain any default organizations. If you choose to use organizations, you will need to create them. To see how to assign and open a ticket, take a look at this video: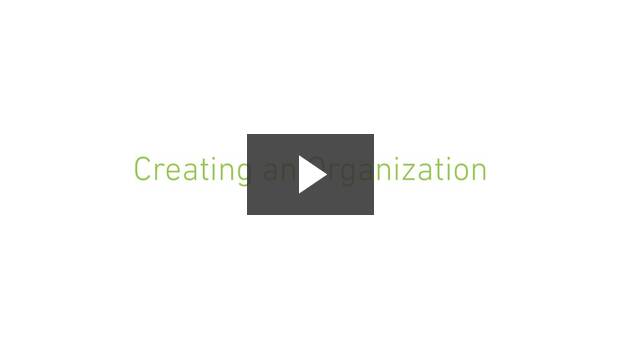 TRY IT YOURSELF
If you'd like to try creating an organization in your Zendesk, follow these steps:
Go back to the test ticket you created in your Zendesk account. You can find it in the My tickets view you just created or the All unsolved tickets view.

You'll see that there are three tabs within the ticket. The first is the Organization tab, the second is theUser tab, and the third is the Ticket tab.

To create a new organization, click the Organization tab. Since the user doesn't already belong to an organization, the tab shows Organization (create).
You'll be prompted to enter an organization name. Enter a name. For example, you might just call this organization Customers.

You can additionally add one or more email domains, which will automatically add every other new user with the same email domain into this organization. You'd probably do that if you're providing support to specific companies and want to segment them into organizations. For example, every user from @somecompany.com could be added to an organization called Some Company. You can skip this for now and add it later if you need to.

Click Save and the new organization is created and added to the user's profile as associated with the ticket.