To see how to assign and open a ticket, take a look at this video: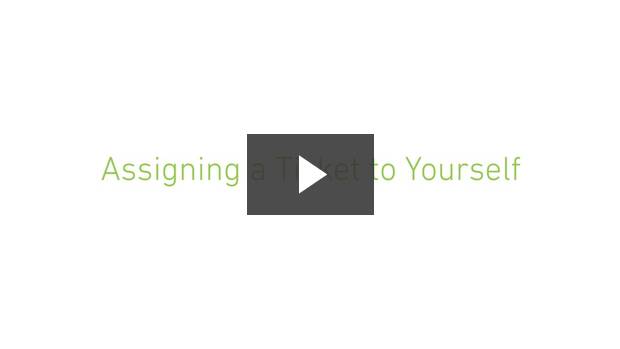 TRY IT YOURSELF
If you'd like to try assigning and opening a ticket in your Zendesk, follow these steps:
Open the ticket you created, then click the down arrow next to the Assignee field and select your name.
You can also set the Type and Priority fields. Each are drop-down lists with pre-defined options. Set Typeto Problem and Priority to Normal.
To save these changes click the down arrow next to the Submit button on the bottom right of the page. When you assign a ticket to an agent, it is automatically set to Open. 
After a ticket is assigned to an agent, they'll work to solve the ticket and ensure that the customer is happy. Some tickets can be solved with a simple standard response for a common issue such as resetting a password. Other issues that are more complex may require research, collaborating with other agents or people within your company, or gathering more information from the customer.
On the next page you'll see the typical journey a ticket takes from arriving in your Zendesk to being solved.